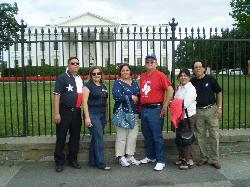 Our nation's capital had alot to offer to our seven visitors from out of town. Better wear a good pair of walking shoes because you are going to need them to be able to visit all the monuments in D.C.
Mr. Greg Barrera, LJ AFT President, Mr. JJ Luna, Staff Rep, Mr. Joe Castro, and Ms. Mary Sauceda spent three days in Washington, D.C. trainging to better serve our members in La Joya ISD. Membership Service Specialists is what these four members have become after leaving D.C. Members will meet our two new part-time employees at our Annual Conference to be held August 07, 2009 at La Quinta Inn in Mission, Texas.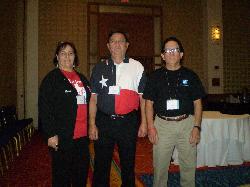 Ms. Mary Sauceda is currently employed by La Joya ISD in the Migrant Department as a recruiter, and Mr. Jose Castro is a retired teacher with LJISD after 25 years of teaching.